Sheri – Office Manager
Sheri is a graduate of the University of Oklahoma and is responsible for all things front desk and office management at Ponderosa Dental Center. What she loves the most about her position is seeing the happiness and transformation patients experience upon completing their smile makeovers. Sheri says it's also fun to meet new people every day and make a positive impact on their health. Sheri was drawn to dentistry because she was ready for a change from working in the oil and gas industry for a decade. She knows that our office stands out from the competition because of our team and how well we all work together for the betterment of our patients. She also says Dr. Prentice has a wonderful bedside manner with patients and everyone in the office truly enjoys the job that they do. Sheri is a member of the Bend chapter of the American Association of Dental Office Management. She has two grown children and three grandchildren who are the loves of her life. She enjoys trying at least one new hobby each year for a challenge. Sheri also enjoys traveling, reading, walking, and enjoying the scenery of central Oregon with her family and friends.
Kelli – Expanded Functions Dental Assistant, Certified Dental Assistant
Kelli is a graduate of Lane Community College and has been working in dentistry since 2017. One of the things she loves most about being a dental assistant is getting to know our patients and helping them understand how to improve their dental health. She says Ponderosa Dental Center is unique because of the talented team who loves working together and helping one another in every way possible. When she's not taking care of her patient's smiles, you'll probably find Kelli spending time with family and friends — especially in the great Oregon outdoors. She also enjoys fly fishing with her husband and taking care of her dog Trigger.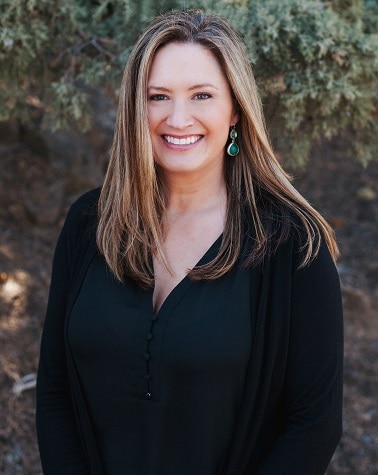 Kari – Dental Hygienist
Kari graduated from Apollo College for Dental Assisting in 1995, and then went on to graduate from Laney Community College with an Associate's Degree in Dental Hygiene in 2004. Kari has worked in dentistry for over two decades and has been a valuable member of the Ponderosa Dental Center team since 2017. Kari says she loves the one-on-one relationships she has with her patients that being a dental hygienist offers. She enjoys getting to know people and helping them learn about their dental health. Kari will tell you her dental career started early when she was in high school and her family dentist hired and trained her to work in the sterilization department. She says this is when she fell in love with the dental profession. Kari loves that our office is unique because of how the team genuinely enjoys working together and providing the level of dentistry that they do. Everyone strives to have a stress-free and fun working environment. Outside of work, Kari enjoys spending time with her husband Steve and their two kids. Her hobbies include reading, hiking, fishing, paddle boarding, and camping.
Lynn – Dental Hygienist
Lynn is a graduate of Lane Community College and has been working in dentistry for nearly 40 years. She says she was drawn to dental care at the age of 19 when she went to work for a dentist. Lynn loved every aspect of being in the dental office and knew then and there that this was the right career path. She is always cheerful, dependable, optimistic, and has a great amount of integrity. She loves working for a wonderful dentist like Dr. Prentice, who's on the cutting edge of dentistry. Lynn praises his professionalism and impeccable eye for detail. She has patients she's known for 25 to 28 years and says they now feel like a part of her family. When she's not cleaning teeth and caring for patients, you'll probably find Lynn spending time with her husband Jon and her two children, Jona and Mark. Lynn also enjoys gardening, hiking, and camping.